On vous avait annoncé une nouvelle sortie du producteur lituanien pour 2014, ici, et bien il ne s'est pas fait prier pour nous servir ce mois-ci, sur un plateau d'argent, la preview de sa toute petite galette de 2 morceaux, nommée Walking with Elephants et à sortir pour le 5 mai.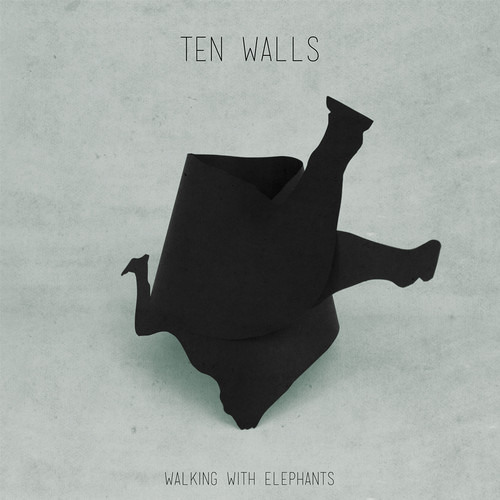 Voilà donc le 3ème EP de Ten Walls, qu'il "réussit" à faire encore plus court que les précédents : 7 minutes 30, mais que de pure bonheur ! Malgré une histoire d'éléphant, rien de dénaturé dans le son, toujours ces rythmes indélébiles, une ambiance poétique et une électronica nordique. En un mot : parfait.
J'apporterai une attention particulière pour l'excellent titre Walking With Elephants qui s'impose sur ce 2 titre et donne d'ailleurs son nom à l'EP. Parcours sans faute, donc, quoi que bien trop court, où nous restons captivé sur tout ce qui se déroule sous nos oreilles ébahis. Finalement c'est un peu comme de la cuisine moderne : très peu a se mettre sous la dents, mais beaucoup sous le palais.
Le monsieur continue sa sublime ascension et nous le suivrons encore passionnément pour ces prochaines aventures, en espérant qu'il passe au format roi, l'album, pour marquer d'une empreinte mature sa discographie. A l'instar de Todd Terje, avec le bien nommé It's Album Time, qui a réussi à merveille ce passage dans la cours des grands. Mais en attendant il marque, à mon humble avis, une des grandes sorties électro de 2014, tout comme Boxed Out de Detroit Swindle, en ce début d'année.